From THE GUARDIAN:
Peter Kearney is a member of BLF. This enterprise is happening at Samford.
Local food entrepreneurs take on Big Food in Australia
Australia's food industry is shifting as small-scale producers chip away at the domination of major suppliers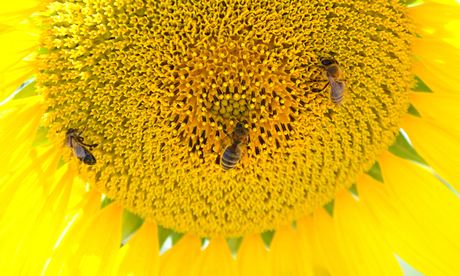 Many outside Australia would perhaps be surprised that the country's two big food retailers control 73% of the market. At 39%, Woolworths retains the largest slice of the pie, while Wesfarmers' Coles controls 34%, according to research by Roy Morgan. In addition to limiting consumer choice, the crowding out of small local food suppliers has dire economic consequences, consumer advocates argue.
Nicholas Rose, co-ordinator of the Victorian Food Systems Network project of the Food Alliance, recently wrote about a local food study that predicted a 20% increase in local food production in Illinois will generate $20bn to $30bn of new economic activity. Applying the same logic across all Australian states (with total combined annual expenditure on food of $158bn, compared with $48bn in Illinois) would mean that the same 20% shift to local food in Australia would lead to at least $50bn billion of new economic activity.
Returning food production to local communities, while equipping producers with the necessary skills to foster sustainable businesses, is where Brisbane-based Cityfood Growers is planning to make a difference.
Founded by former accountant Peter Kearney in 2007, initially because he wanted to feed his family organic food, the enterprise is now playing a major role in the development of the Urban Farming Centre, a project based in the fertile Samford Valley on the north-western fringe of Queensland's capital city.
Kearney hopes the Urban Farming Centre will become an agricultural hub incorporating education and training, commercially sustainable organic farming, sale of produce direct to the public and research and consulting. Farmers will learn to grow organic vegetables, bush foods, herbs and fruit, and will be trained in the development and maintenance of aquaponics systems for fish and vegetable production and beehives for honey.
What will make the centre very different from a horticultural training organisation, community garden or farm is that its founders see it spawning a new group of urban farming entrepreneurs. "The aim is for the centre to be a catalyst for local food entrepreneurialism, not to become a monolithic food-growing enterprise," Kearney says.
Cityfood Growers is also in discussions with commercial property owners and developers in Brisbane keen to incorporate food security into their sustainability strategies. "Companies that are developing corporate social responsibility in their businesses haven't yet incorporated food and agriculture," Kearney says.
One project has led to the company being engaged by Queensland's government to develop an urban farming strategy on the former Port of Brisbane site, which is currently being redeveloped for residential, retail and industrial use. Cityfood Growers is aiming at integrating sustainable food production on land that has a long history of toxicity.
In addition to direct benefits for the new residents of the area, such as access to fresh organic food, education and awareness of alternative food production, and improved land values, the property developers involved stand to gain from an enhancement of their green property ratings.
A recent UN report gave solid backing to the incorporation of local food growing into urban infrastructure. According to the UN Special Rapporteur on the right to food, Olivier De Schutter, strengthening of local food systems improves the resilience of cities, an important consideration given the predicted growth in urban population across the world.
"It is vital that cities identify logistical challenges and pressure points in their food supply chains, and develop a variety of channels to procure their food, in line with the wishes, needs and ideas of their inhabitants," De Schutter says. "Emerging social innovations in all parts of the world show how urban consumers can be reconnected with local food producers, while at the same time reducing rural poverty and food insecurity."
Reconnecting local food producers with large customers such as restaurant chefs is the concept behind Australian start-up Food Orbit, an online platform that enables local farmers to sell directly to restaurant chefs. Its stated mission is to "create a sustainable and transparent food system for everyone".
The start-up is currently in the process of broadening its reach after Marketboomer, an online procurement system owned by Australian stock exchange listed Qanda Technology, took an equity stake in the enterprise. Marketboomer supplies large hotel chains and Qantas lounges and has relationships with 5,000 wholesalers.
Founder and chief executive James Nathan says in a relatively short space of time, Food Orbit has moved to creating a "one-stop shop" to connecting chefs with all of their suppliers, while advocating for direct farm suppliers and providing these local producers with new sales.
"We started up quite small and tried to expand the amount of local produce restaurants were buying through us. But unless you are supplying a substantial portion of chefs' needs and making their life easier, you won't get much traction," he says.
Scaling up a business that's focused on matching local food with local people will, Nathan admits, be challenging. But given the increased appetite for fresh, locally sourced ingredients, he is optimistic that Food Orbit will make headway in the quest to relocalise food supply.
Join the community of sustainability professionals and experts. Become a GSB member to get more stories like this direct to your inbox