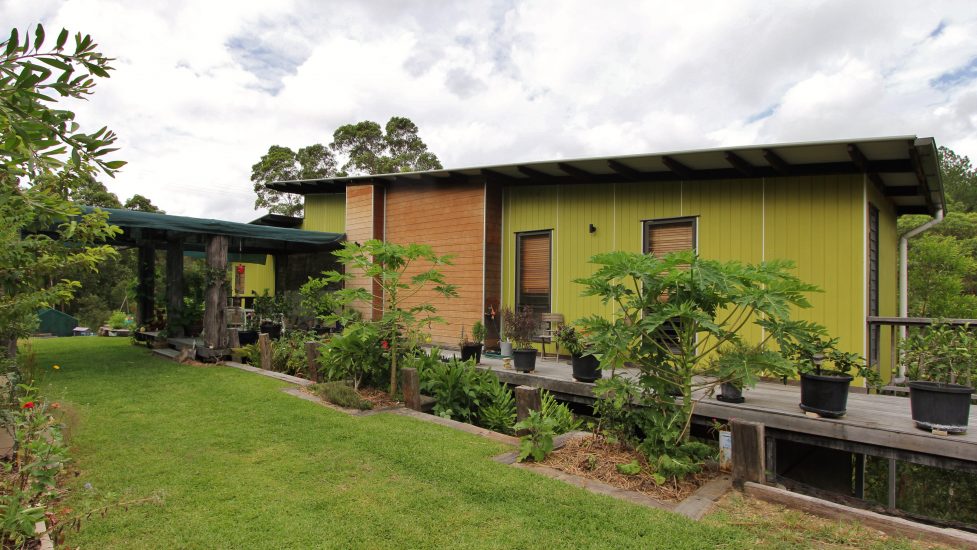 With our home we have tried to use locally sourced and recyclable materials as much as possible. This includes secondhand windows and doors, locally sourced and recycled timbers, locally produced Rockcote paint and an upcycled kitchen. The small house has been designed to extend as the family grows and allows for financial sustainability.
Other features include Weathertex cladding, a Gabion basket (local rock) retaining wall, feature Cob wall and a bridge pier pergola for shade, privacy and food production. water tanks collect water for the toilets and laundry with plumbing set up for future greywater use. We are starting to develop a permaculture garden and revegetation of the waterway.
SUNDAY 11TH SEPT 10AM TO 4PM
26 WILLIAM RD, EUMUNDI
Check the Sustainable House website for more houses in Qld and Australia you might find interesting.