My lifetstyle has improved greatly since I decided to grate more. My fav everyday tool. Thrown out are those cumbersome box graters and I've gone micro-plane.
The tool above is my fav for grating tomatoes -- just add salt and pepper, olive oil and then...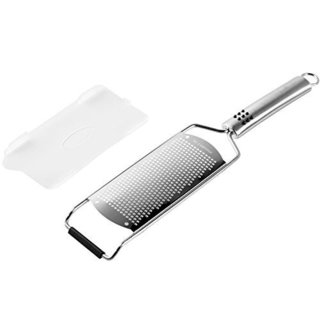 grate on some garlic with a different grater before mixing with a spoon..
On toasted bread: heavenly.
Hello breakfast!