One of the great thrills i experienced when I moved to Brisbane for a  couple of years in the early seventies was the profusion of skinks.
Today in my garden they are everywhere.
Of course like everyone else I take these little creatures for granted. But mine are of such numbers that I was wondering about  their ecological role.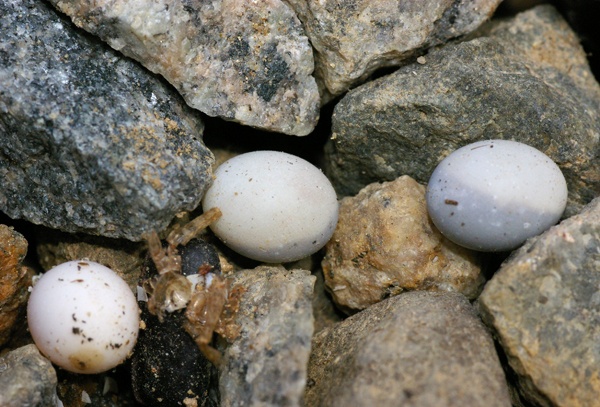 When I'm splitting Vetiver clumps I always come upon skink eggs.
So I know that they are really at home outback.
But then I got to thinking more about their habits:
"Garden skinks feed on larger invertebrates, including crickets, moths, slaters, earthworms, flies, grubs and caterpillars, grasshoppers, cockroaches, earwigs, slugs, dandelions, small spiders, chaparras, ladybeetles and many other small insects, which makes them a very helpful animal around the garden. They can also feed on fruit and vegetables, but the vegetables have to be cooked for the skink to be able to eat it. Skinks especially love bananas and strawberries etc. (no citrus fruit). Garden skinks rely purely on the movement of their prey when hunting. When hunting, the skinks will either hide and wait for prey to come by or actively pursue it (this depends on how hungry they are). Once they have caught their prey, they shake it around vigorously to kill it before swallowing it whole. Once they have had one meal, they begin to actively pursue prey for a short while with their newfound energy. Skinks only need one prey item per 4 or 5 days..." (LINK)
The aspect that jumped out at me was that each time I empty kitchen wastes into my 'worm towers' skinks would be down there in the chamber removing nasties like maggots and the like. Like some big food hall.
While I've tried to seal these cylinders so flies don't get in I could not understand why they didn't get fly blown as there's always a crack.
Voila! Enter the hungry skink.
What I have here is a great partnership going.
The skinks, of course, can hunt as they choose in these halls without fear of kookaburras, cane toads or other predators.
No wonder numbers outback have exploded. My patch is skink friendly.