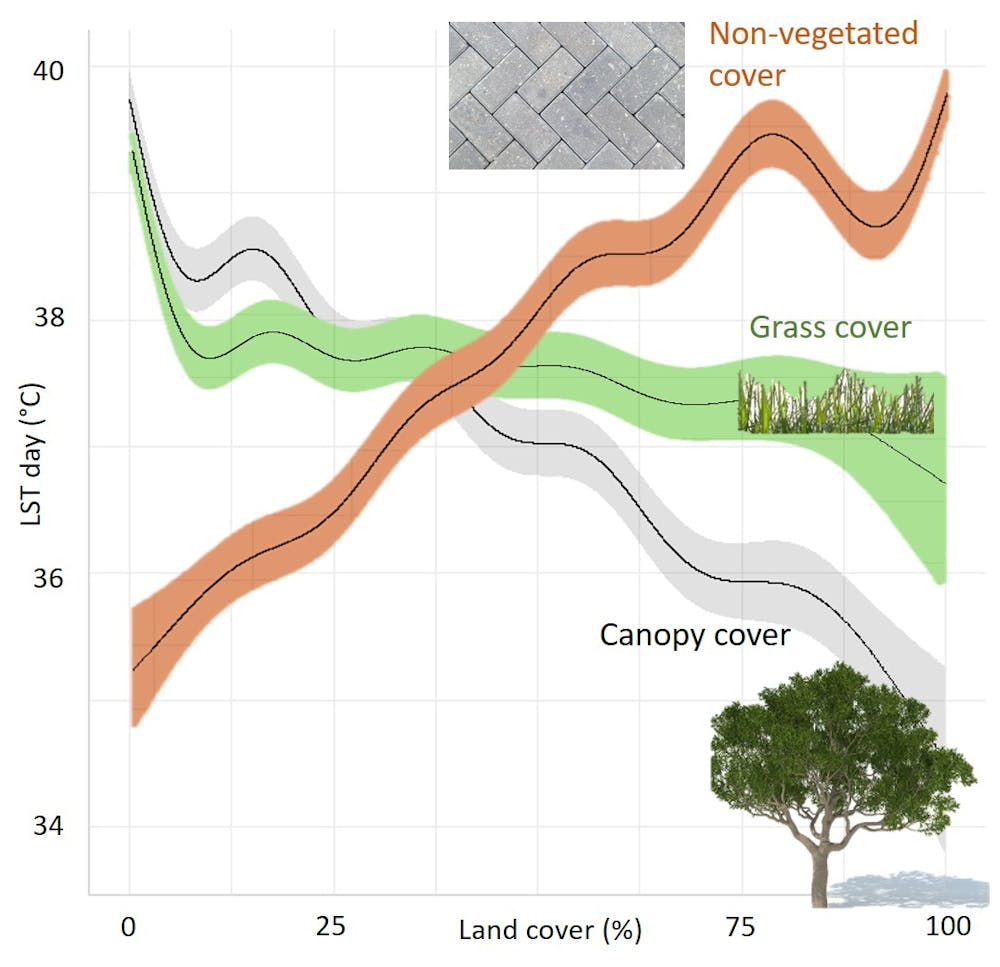 The largest temperature reductions were in the hottest suburbs and those further away from the coast. These significant reductions were mostly achieved thanks to backyard trees.
So this benefit that urban trees provide has two key aspects:
maximum cooling happens when needed the most – during days of unbearable heat.

maximum cooling happens where needed the most – close to us, the people, in the communities where we live.
Our analysis also shows the humble home garden more than pulls its weight when it comes to reducing extreme urban heat and its harmful effects. Although yards and gardens cover only about 20% of urban land, these private spaces provide more than 40% of the tree cover and 30% of grass cover across western Adelaide. This is comparable to what can be found in many other Australian cities and towns.